College Dances: Winthrop at the Fringe
February 1 @ 8:00 pm

-

10:00 pm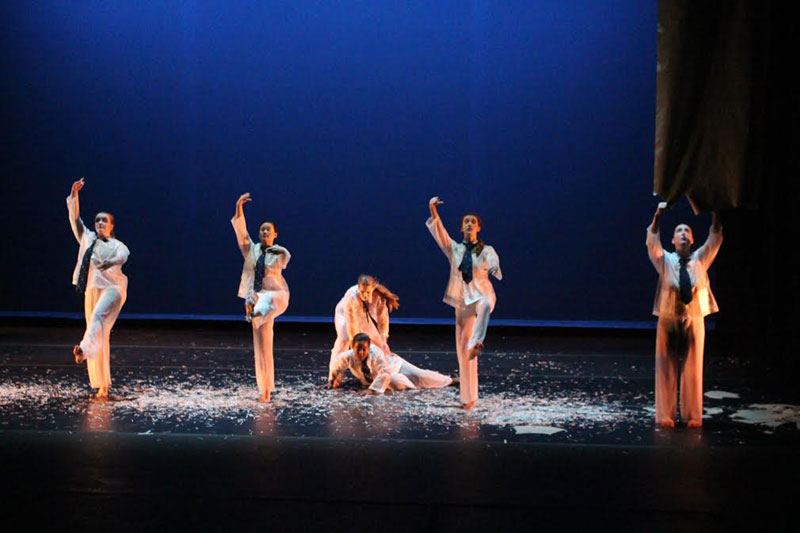 College Dances: Winthrop at the Fringe
Civil Twilight
Choreography by Emily Morgan
Civil twilight is the period of time after which the sun has set but before it is completely dark. It is darker outside, and yet there is still time to see, to listen, and to act.
Cool Compassion
Choreography by Emily Morgan
This interactive trio portrays moments of cool compassion – supporting and acknowledging one another. Dancers will solicit gestures of compassion from the audience before the performance that they will then incorporate into the dance, thus altering the dance each time it is performed.
The Space Between
Choreography by Sarah Council
The Space Between looks at the nature of connection, exploring the energetic bonds that develop between people, unique to each relationship or situation. The idea came from an interest in mirror neurons; the fascinating research that asserts that we are essentially hardwired to empathize with one another, to try on experiences neurologically as we observe them.
If it rains…
Choreography by Kelly Ozust
This dance explores and compares the American Dust Bowl of the 1930s, which decimated much of the Great Plains, with current water shortages and crises. Through movement and primary source narration, this dance investigates the questions of water reliance, loss of place, and historical repetition.
Placemaking
Choreography by Kelly Ozust
Public spaces are key elements of individual and social well-being, but they can also provide barriers between people and the greater community. This piece thinks about the power of place and how a community might transform spaces and fight for a "place" that is inclusive and safe.
All photos by Janet Gray
Entry is by suggested donation of $10. First Come, First Served to each performance. No reservation or pre-sale tickets are available. Doors open Approximately 15 minutes prior to curtain.