The Greensboro Fringe Festival, which began in 2003 as a way for independent theatre producers to combine resources and reach broader audiences, has grown and become more diverse.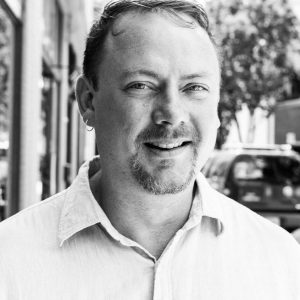 The theatre artists of the Greensboro Fringe Festival do not rehash contemporary plays or musicals. All of the pieces featured at the Greensboro Fringe Festival are premieres performed by local talent who do not have a regular venue to showcase their art. You never know you may see the first production of the next "Wicked"… or you could very well witness a play about potatoes growing!
We are a theatre festival that focuses on premiering new works by artists who wouldn't be able to produce on their own, and by doing so bringing excitement and business to downtown Greensboro.
All the artists you see in the Greensboro Fringe Festival do not own or have access to a regular venue, which makes it very difficult to present art for the live performer. Simply being "poor" doesn't place us on the fringe, but rather it is our passion to present new and provocative ideas for the stage that gives us an edgy – or dare I say – fringy perspective. Yes, that is my stump speech to the press.
For me the Greensboro Fringe Festival has become an excuse to spend two weeks downtown visiting businesses to look for sponsorships, hanging posters, designing lights, finally finishing the ITC play, performing said ITC play, answering my iPhone "Greensboro Fringe Festival, this is Todd," selling tickets, dancing, seeing everything in the GSO Fringe, handing out flyers, updating the website, performing some more, all of which helps me to answer the proverbial question, "what is a Fringe Festival?"
– Todd Fisher, Director, Greensboro Fringe Festival
Media Inquires please contact Todd at 336-549-7431 or send him a message.