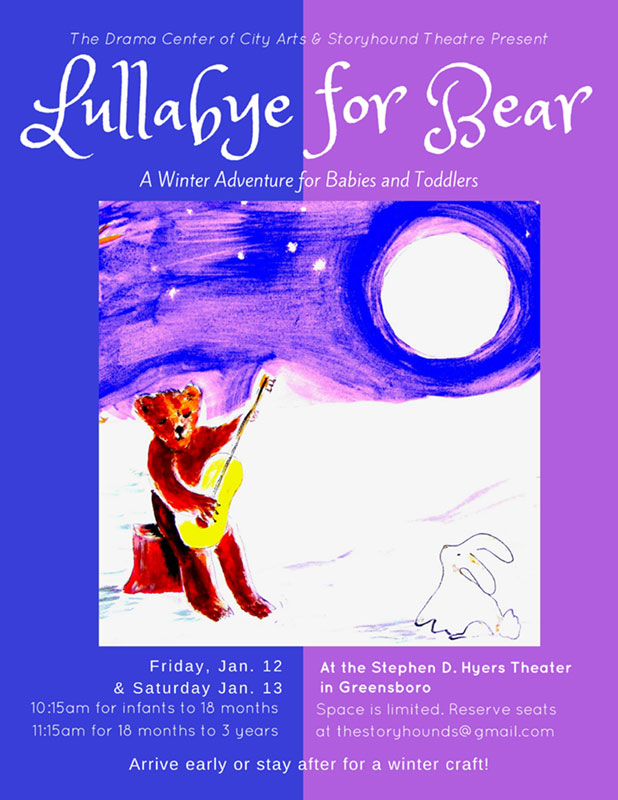 Lullaby for a Bear, presented by Story Hound Theater: A sensorial winter-themed play about
bedtime for babies and toddlers. Limited seating, reservations required.
It's time for bears to hibernate, but this little one won't go to bed! Help Bunny crunch the snow, howl up
the moon with a determined Wolf, gather stars to make a nightlight, and tuck Bear in with a special
blanket and a song. A play for babies and toddlers.